Wow Congrats to Christian Bale for his Golden Globe award! What a transformation for the role…. VICE looks really good.
Related Posts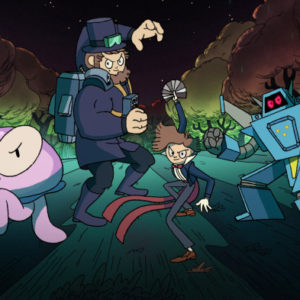 'Costume Quest': From Halloween Game to Amazon Prime Show (EXCLUSIVE)
Thanks to Sarah LeBoeuf for the fantastic Costume Quest write-up in today's Variety. We're VERY excited for this Friday's premiere on Amazon Prime Video.Read for contributions from Tasha Sounart, the creator of the original Double Fine video game; Double Fine's VP of Business Development, Greg Rice; and showrunners Will McRobb and Bryan Caselli.